3 min read
"A brand is a reason to choose." Cheryl Burgess
To discover Spixii's brand, we need to start from the purpose of its existence.
Spixii got on the insurtech stage at its very dawn and since the foundation has had an unshakable purpose: allowing all insurance professionals to be as efficient as possible with smooth operational processes while giving the best service to their existing and new customers regardless of the interaction and the channel they choose. The question is: how?
Operational excellence and customer experience are not mutually exclusive terms. Great customer experience often stems from great operational excellence.
The insurance challenge
Insurance is complex, and the average insurance consumer, with limited knowledge of its sophisticated products, requires guidance at every stage of the insurance lifecycle. Unfortunately, not all interactions with customers can be done one-by-one or face-to-face and digital interactions can be very challenging.
For example, tools such as web forms are simply data capture tools, leaving most of the processes to be carried out manually with multiple operational inefficiencies. Moreover, with digital interactions, the number of enquiries increases and resolving them manually is no longer sustainable.
At the same time, customers are demanding more intuitive, personal, responsive, and self-service interactions. The challenge is to promptly develop the technical capabilities to match their constantly rising needs whilst improving internal operations.
Restoring conversations
We strongly believe that a two-way conversation is the best way to convey all the necessary information required for consumers to buy, renew or claim complex insurance products.
Using chatbots powered by conversational process automation, Spixii keeps the conversation and adds an intelligent automation layer to orchestrate insurance processes in a professional, compliant way which creates time for insurance professionals to deal with more complex queries, freeing them from simple and recurring tasks. In other words, it is like creating a robot to take the robot out of the human.
Thanks to the Spixii CPA platform, insurance professionals can augment their activities by easily digitising their conversations into codified processes that deliver complex information in a consistent way to an unlimited number of people.
In other words, insurance professionals are now able to create a social and intelligent digital companion equipped with technical insurance skills to support them in doing the heavy lifting for quote & buy, customer service and claims processes.
(Re)introducing the Spixii parrot
It is exactly with this focus that we created Spixii, the social and intelligent blue parrot that is always on your shoulder - and those of your customers - ready to support and give guidance about insurance processes.
Although the original Cyanopsitta spixii or Spixii parrot was believed to be extinct in 2016, our team promptly set out on a recovery mission that same year. As a result, the Spixii bird has now evolved into the digital parrot that seamlessly executes insurance transactions through fluid chatbot conversations.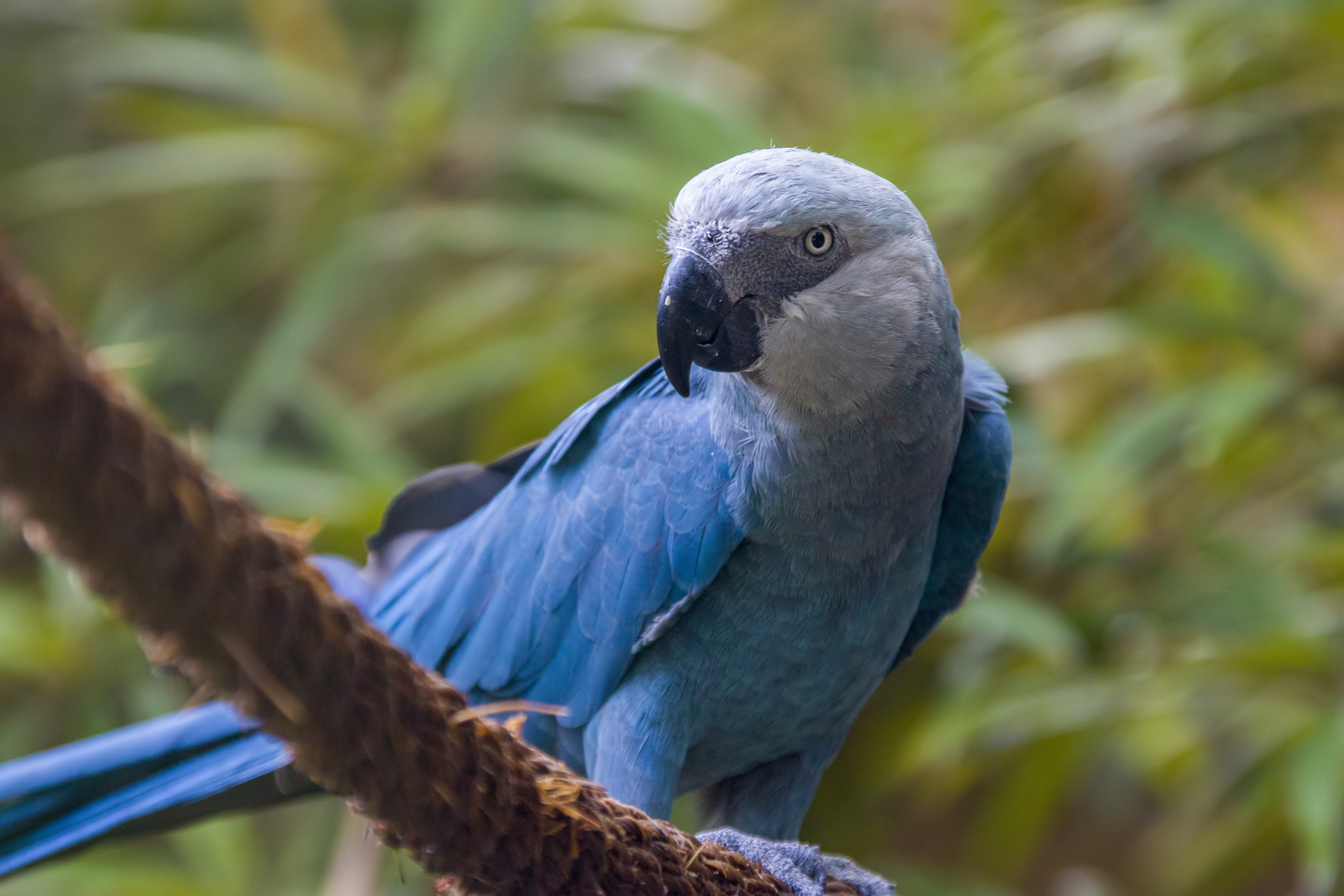 We write today to announce that our nest is now secure enough to bring everyone in! This means that our clients and partners can start their journey directly within the Spixii CPA platform by creating their own parrot with all the tools required by their digital, operational, security and compliance functions.
Not only can they create conversational processes powered by branded insurance chatbots but they can also train their parrot to meaningfully interact with customers and bridge the information exchange through integration with their back-end systems.
This means that when trained well, your parrot will translate complex insurance processes into simple conversations. Smoother operations, better customer experience. That's our mission, that's our promise.
Spixii is a smart insurance parrot. Spixii is a brave mission. Spixii is a bold vision. We are Spixii - here to democratise efficient digital channels that help insurance professionals grow sustainably while giving the best customer experience to their existing and new customers.
No more impersonal interactions between you and your customers, adopt a parrot to give voice to your core systems and processes.