3 min read
In our blog post on why helping Zurich win a British Claims Award was more than a win, we discussed the trajectory of chatbots: from the hype of 2016 to today. If you are leading your company into enhanced customer-centricity, these are the questions to ask to maximise your success.
When implementing new technology into a tightly regulated industry, it can feel like a leap into the unknown.
We all know that we need to step closer to our customers. The insurance industry currently has just two highly emotional points of contact: first, when you make a purchase, and second, when you file a claim. This provides limited data in the in-between, and is leading to customers feeling abandoned by their insurer at their time of need.
Providing a relevant modern channel of communication through messaging platforms is a small piece of the puzzle, with transformative results. Just look at the insurance chatbot use case for Zurich UK and the effects after just a few weeks of having a chatbot live.
The last two years really hammered home the importance of the discovery phase. Even if chatbot technology is not the way to go, spending time in this phase is essential. Because even as we enter a new frontier of automation, technology is still people powered. Having synergy between teams is key to success.
To optimise the success of your project and make it as good as it can be, here are some questions to kickstart your conversation with a future insurtech partner.
1. What business goals will my chatbot achieve?
Ensure you have a clear KPI to meet and track.
Spend time aligning your businesses, making sure you have executive sponsorship where applicable, a clear vision for your product and technical decision-makers with a long-term strategy to add value for both your customers and stakeholders.
Your metrics start with you. What problem do you need your chatbot to solve, and which metric do you need to track? It could be the conversion rate of total customers talking to your bot divided by sales. Or, it might be the number of champagne bottles popped at the end of the quarter, or rugby matches you watched with all that time you saved.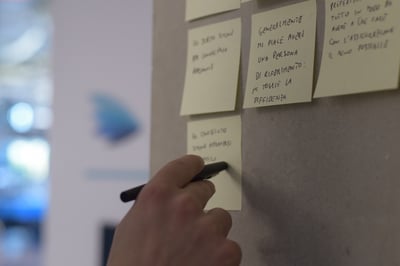 The experiment board
2. What can I expect in the long-term?
Every chatbot implementation has a different story. It varies depending on what you want in the long-term. It's important that your chatbot provider emphasises a rapid prototyping phase, where you have a minimum viable product (MVP) built to create a solution to the insurer's problems.

While this MVP might not be perfect, it will give you a good idea on where to steer the technology. Also, future iterations and data-driven decisions will depend on key learnings from this phase.
Also, don't forget to factor in the long-term implications, such as:
How will your operations be affected by having a bot to maintain an

d train, if necessary?

Will you need additional development for compliance and regulatory changes, such as the Insurance Distribution Directive (IDD) or GDPR?

How much training do you need to allocate to team members, for instance customer representatives who step in if the customer needs human assistance?

How quickly can the chatbot provider make changes to your chatbot script?
For a new piece of technology to truly increase efficiency and reduce costs, it is essential to embed the tech within your firm. Be sure to ask these questions at the beginning, to understand exactly how much of your resources you need to allocate and when.
3. What analytics can I get access to?
As a former data scientist, analytics is key for chatbot implementations.
How much data will you be able to access from your chatbot conversation? Some providers, including Spixii, offer the ability to integrate this data with your back-office system to add to your bot loss ratio analytics, real-time underwriting and risk scoring.
An appropriate data acquisition pipeline can also be designed to help you and your provider use AI in the long-term and continue optimisation of the chatbot - above and beyond what you could do with a traditional form.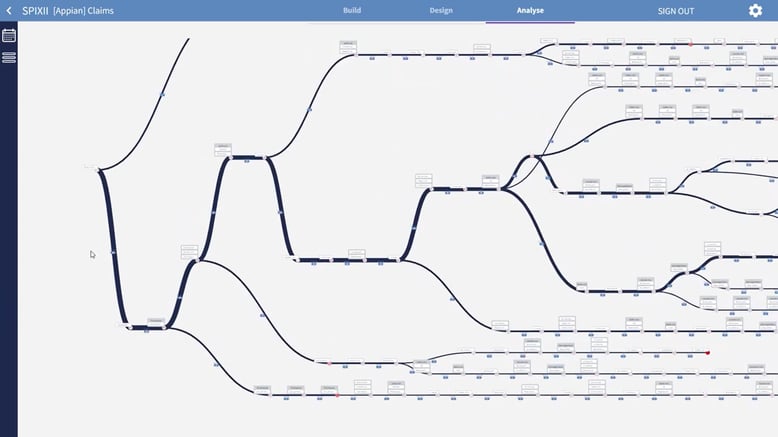 Spixii conversational analytics
With any new technology, it can be hard knowing where to start, what questions to ask and what you should expect from an insurtech partner.
If there is something specific you would like to discuss, please get in touch today with your questions.
To find out more about how to work with us, please click below.
We would love to hear from you ☺️