2 min read

Hi Renaud! As Spixii turns 3, this is the year you're set to scale. What are your hopes and vision for this year?
I would love to see the hard work of insurtechs and insurers reflect in the lives of insurance customers. It would be great for 2019 to be the year we are delighted by digital customer experience instead of frustrated. My vision is also to ensure our innovation is more inclusive. We want a world that is 100% insured. For that to happen, we must continue to talk to insurance customers on the ground.
With GDPR, the IDD and Brexit, how is Spixii helping insurers face these challenges?
For the first part of this year We're focusing on supporting insurers through regulatory changes and automation of quote as well as first notification of loss. We're firm believers that startups can help insurers be a step ahead of the curve, so we're launching a new tool to make it even easier to audit chatbot conversations in line with new compliance and legal demands.
Inevitably, Brexit is set to affect the insurance industry. It's one of the top priorities of global CEOs, which may mean less time for exploring opportunities for innovation. Yet, it's really important to catch this innovation wave and allow time to experiment with new proofs of concept. Otherwise, it may be too late.
What will you be working with this year? Can we expect to be talking to Spixii anytime soon?
Building on the momentum of the last year, we're expecting growth in the implementations of quote-and-buy, customer and espcially claims chatbots. Please follow us on LinkedIn to stay updated on these!
You started Spixii to help more people get better protected. Are you still as in love with insurance from when you started?
For sure! The problem we first saw in the insurance industry is still there. Not enough people have access to insurance. In mature markets, this may be due to poor digital customer experience in quote-and-buy or claims; in more developed, niche markets, the insurer could be too small to invest in user-friendly online experiences to meet their customers' expectations.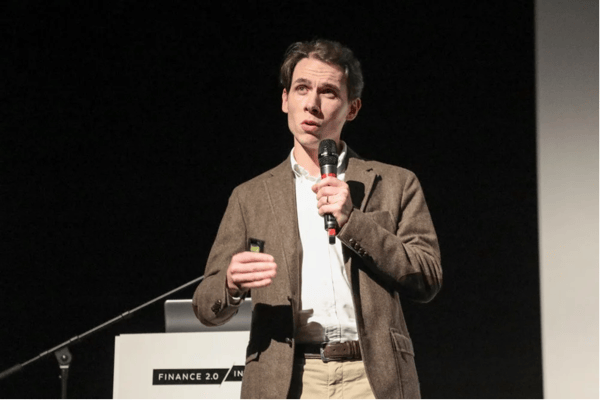 Finally, well done Spixii for getting shortlisted for 3 insurance awards! What would you say to any actuaries looking to follow a similar entrepreneurial path?
Do what you heart tells you to do. Leaving a stable profession to co-found Spixii was a huge risk, but I don't regret a second of it. This has been the most exciting period of my life, and I'd recommend it to everyone. It's a great learning curve and one of the possible ways you can change the world and inspire other people.
To find out more about how to work with us, please click below.
We would love to hear from you ☺️