1 min read
Last week, we saw the incredible work of all those involved in the Blue Table programme, organised by Bupa Customer Lab and L Marks, come to life. From within a theatre inside the British Film Institute, Spixii presented the results of the last 10 weeks. Here are the highlights!
Bupa Blue Table x Spixii
Spixii worked closely with multiple teams at Bupa to design a healthcare chatbot, automating their existing form and allowing users ask questions about their policy. It connected with Bupa's backend systems and front-end website in just over 10 weeks: the quickest integration to date, and one Richard Cohen, actuary at the Customer Lab, called 'phenomenal':
We refined the conversation to the requirements of the legal and compliance teams, whilst starting from a fresh approach. Historically, Bupa's digital team have tailored their existing journey and fine-tuned it to see what works and what doesn't. Now, we've completely pulled away from that and asked, 'How do you (the customer) want the conversation to be structured? I really do see the future of this conversation as having a dialogue with the customer. So let's start a conversation with our customers.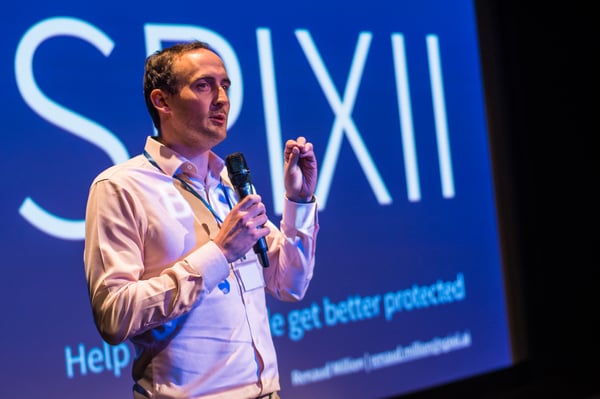 Richard Cohen, Actuary at the Customer Lab
The importance of creating structured digital customer experiences
For quote-and-buy use-cases, the conversation must be highly structured so that it can be easily audited. For James Oughton from the Customer Lab, "the auditable structured chatbot technology met our compliance and legal requirements during the trial and has been straightforward to integrate".
Adding the human touch
When dealing with a complex area such as claims, there will always be an option to talk to a human. There'll be a phone number clearly on display and if the chatbot senses the customer's need to talk to a human, the avatar will change and offer the possibility to move to a live chat with an agent. The potential for seamless conversation across different channels now becomes a possibility.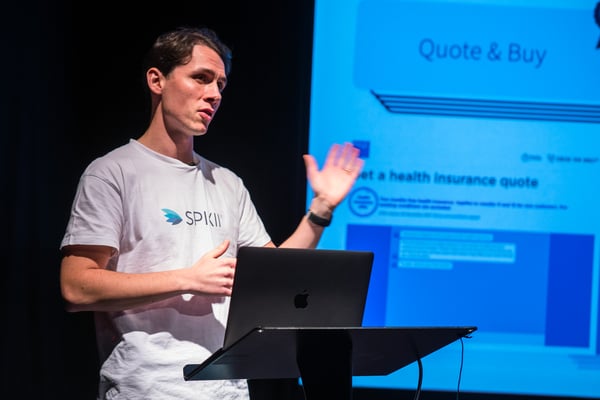 On the benefits of customer service
A large proportion of customer conversations take a decision-tree style. These questions can easily be automated using the chatbot and moved to a human once they get more specific. This also frees up the customer service team's time and resources. As a customer, once you make the switch from chatbot to human, everything you say will be passed on so there's no need to repeat the same information.
To find out more about how to work with us, please click below.
We would love to hear from you ☺️