2 min read
6 accelerators, 6 awards and several collaborations in travel, life and health insurance, from sales, customer care and claims later; since starting Spixii, here's what we've found to be the 3 ways to successful collaboration so far.
The time for collaboration is now
Since we started Spixii two years ago - as two insurance professionals, both part-qualified actuaries, and one old-style, much loved computer scientist - we realised we could not change the insurance industry on our own. If we were going to make a real difference to the lives of insurance customers, we needed insurtechs and incumbents to collaborate.
There are benefits for both. For the insurance company, it's vital to create customer-centric innovation to keep up with the disruptors. Startups offer an immense amount of experience and passion for a specific piece of that innovation puzzle.
Collaboration is everything, yet it is notoriously difficult to pull off. From our experience, here are 3 ways we can collaborate between startups and insurers.
1. Search for that spark.
If you have a vision for your company, you probably will not have to do much soul-searching to find that spark. The challenge becomes sharing that with your team, plus your internal and external stakeholders. How can you make everyone excited by this new technology? What difference will it make in their day-to-day life, and finally to the end customer?
The ability to turn ideas into reality is in a startup's DNA. If you need to make change happen, working with a startup can help you find your solution and really make it happen.
Innovation projects often feel like a marathon, particularly when it means changing your company culture. Yet, if everyone in your company shares that spark and passion, it becomes a little easier to get over those first hurdles. It still will not be easy, but the end result will be in sight.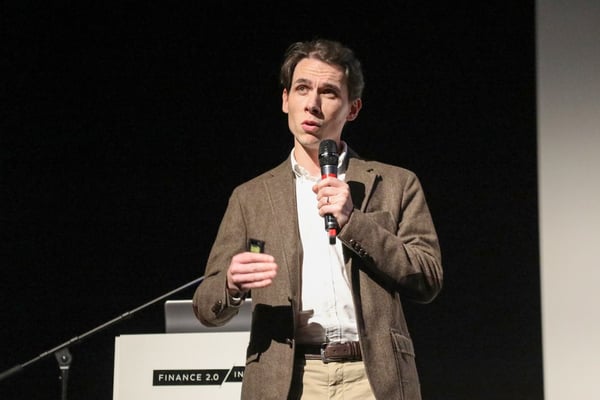 Renaud Million, CEO and co-founder, at Finance 2.0
2. Get your legal and regulatory teams involved from the beginning.
During the Bupa Blue Table programme, we really learned the importance of working closely with legal and regulatory departments early on.
Having a lawyer around the table helps make sure your technology genuinely protects the company and also their customers. Likewise with regulation - at Spixii, we are passionate about keeping an eye on future regulatory changes to adapt our services. It's a startup's duty to prepare for the regulatory changes of tomorrow to prepare for today.
3. Grow together.
Do your company values, vision and culture fit the startup?
Even though technology - automated technology in particular - can often feel purely scientific and data-driven, we cannot forget the role people have to play in projects.
So often, projects do not fulfil their potential because of team dynamics, miscommunications and internal politics. This is one of the reasons why the Discovery package is so important. It is designed to help everyone align their vision and build trust in each other, plus establish a clear roadmap and success metrics.
Ultimately, our shared goal lies with the end customer.
To find out more about how to work with us, please click below.
We would love to hear from you ☺️