Solution
To free up Simone Franchini's time to better handle customer enquiries and dedicate more resources to acquiring new customers, we set out to automate some of the workload. First, the project kicked off with a discovery phase focused on customer research and analysis.
This involved talking to existing customers to better understand their relationship with the insurance agent, including why they chose the agency and what they ask over the phone. These qualitative findings were supported by an online survey designed to analyse behavioural trends, plus a contextual enquiry: visiting Studio Franchini's headquarters and talking to employees to see what a day in the life looked like. This also aimed to uncover any existing friction points in the customer journey.
To explore these findings in depth, we hosted a full day workshop in Padua, Italy. After this, we had a second full-day workshop in London focused on Franchini's branding and marketing strategy. This helped provide a clear understanding of his brand, value proposition and customers, plus see the potential of chatbot technology for his business.
This provided the groundwork for prototyping. Together, we crafted a conversation script based on research and common requests. We launched a private beta bot with existing customers, iterating based on qualitative feedback.
Miranda officially launched as a customer-facing prototype for the Italian market: the first agency-to-bot collaboration between Spixii and Studio Franchini & Associati, plus the first of its kind in Italy.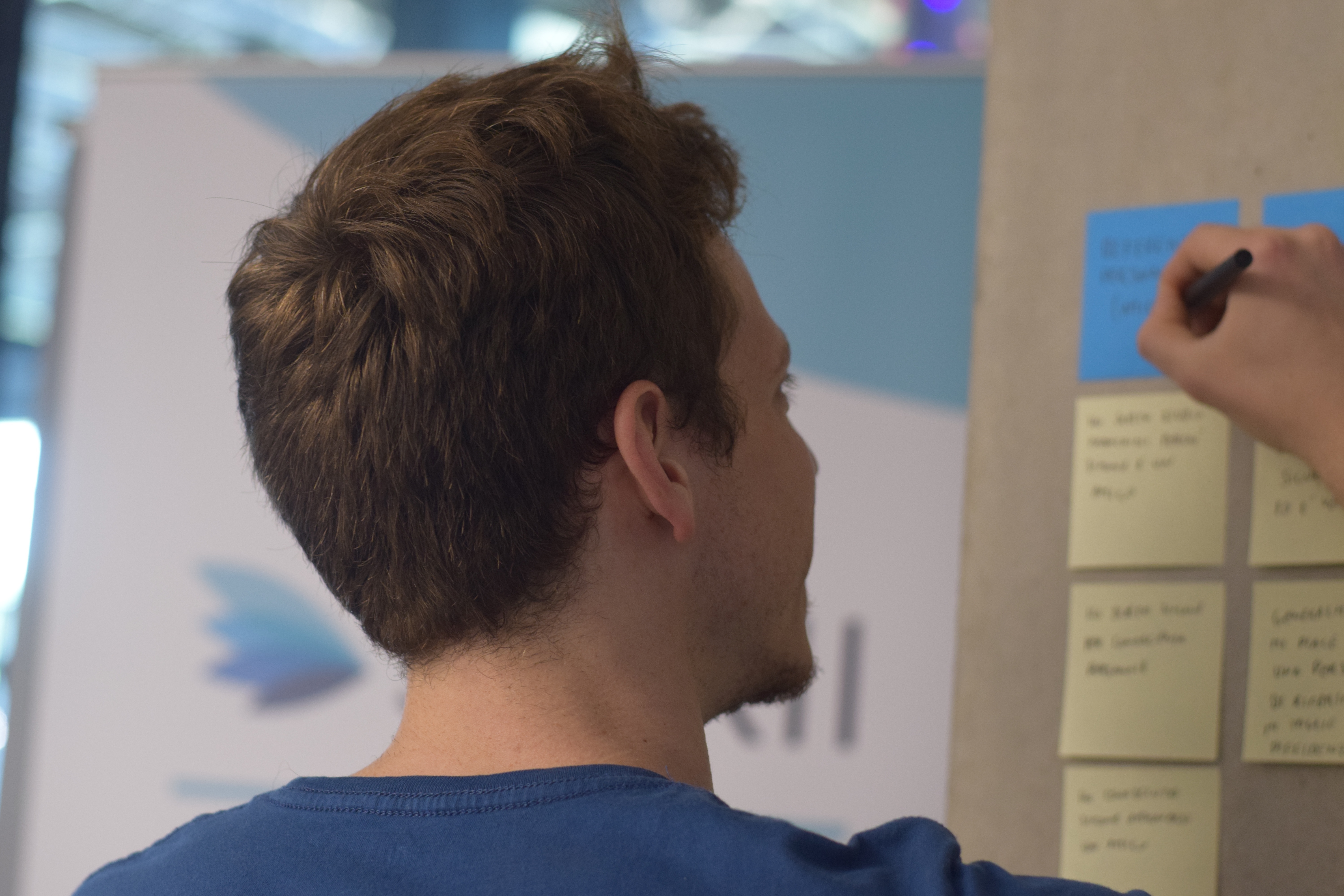 Matteo Schgör, UX designer, sketching an affinity map