1 min read
Over the past 6 months, the team at Spixii has been avidly working on furthering our mission to 'help more people getting better protected', a part of which included increasing our strategic partnerships.

Spixii and PwC
Spixii and PwC have formally entered into an agreement whereby they have agreed to collaborate together. Under this agreement, PwC and Spixii will explore and develop business opportunities where there is a need for digital insurance solutions technology that Spixii can provide with their proprietary chatbot technology.
Focusing relentlessly on the customer experience improvement supported by advanced analytics capabilities with a particular emphasis on customer behaviour and satisfaction, Spixii technology transforms processes with agility and impact. Always learning from the most recent regulation and security standards of the Insurance industry, Spixii gained strengths with delivering stable solutions.
"We recognise the value of the chatbot technology provided by Spixii noting its successful adoption by a number of clients in the Insurance sector and look forward to collaborating with SPIXII" - Hamish Drewry, Senior Manager, Insurtech at PwC
Spixii and CapGemini
Spixii has been qualified as a 'Emerging ScaleUp' as a part of the 'CapGemini ScaleUp Qualification' program. The program evaluates the maturity of ScaleUps on their ability to collaborate with large corporations on the following 4 factors: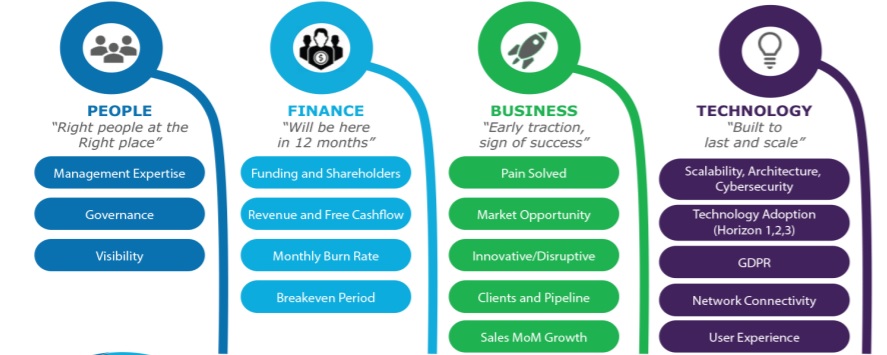 "Growing our partners' ecosystem is critical to prepare Spixii for large delivery projects requiring the involvement of a mixed team of Spixii resources and external consultants" - Jeremy Haziza, Delivery Manager, Spixii
About Spixii
Spixii is a UK based award-winning technology company collaborating with insurers and brokers since 2016 on automating quote & buy, renewal and claims with insurance chatbot technology and expert applications. Their relentless focus on customer experience with outcome-driven iterations allowed them to work with blue-chip companies including Allianz, Bupa and Zurich Insurance to name a few.
If you think you could be a potential partner, engage with the Spixiibot on our website or alternately, if you're interested in Spixii's insurance solutions, click here to learn more!